District 10 Thames Valley
Promoting horticulture, biodiversity and the environment
District 10 Thames Valley is one of 19 Districts that make up GardenOntario
Inspired by Nature: Learning, Growing, Blooming
---
---
Land Acknowledgement
Long before today, the aboriginal people were the stewards of the land.
We acknowledge that we live and work in a land that was inhabited by Indigenous peoples.
We thank the many generations of people who cared for this land.
We deeply appreciate the historic connection to the traditional territory covered by the Upper Canada Treaties.
This recognition, of the contributions and historic importance of aboriginal peoples, must be clearly and overtly connected to our collective commitment to make the promise of Truth and Reconciliation real, and bring justice for the murdered and missing Indigenous people. To acknowledge this is to recognize the long history, and the significance of these peoples whose practices and spiritualities were tied to the land.
---
---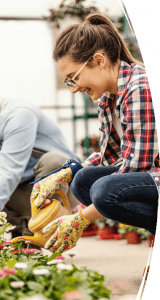 Horticulture in Ontario
Our members come from all walks of life, across all genders and age groups, vary in skill levels and knowledge from youth and first time gardeners to Master Gardeners and Horticulturists; but we all share an interest in:
Find a Gardening Club / Horticultural Society Near You
District 10 Gardening Clubs/ Horticultural Societies
---
---
---